People living with chronic low back pain experience negative impacts on their psychological health and wellbeing. These negative impacts affect social interactions, occupational performances and long-term health. These factors further compound the cycle of chronic pain and depression. A biopsychosocial treatment approach involving physical and cognitive behavioural therapy (CBT) is recommended for those with chronic LBP. Our study trialled an internet-delivered psychological program in addition to standard physical treatments for patients with chronic low back pain.
Sign up to receive article alerts
Chiropractic & Manual Therapies is published continuously online-only. We encourage you to sign up to receive free email alerts to keep up to date with all of the latest articles by registering here.

Winner of 'The Best Article 2019'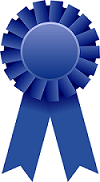 'Spinal manipulative therapy and exercise for older adults with chronic low back pain: a randomized clinical trial' was voted as best article of 2019 by the editorial board of Chiropractic & Manual Therapies. You can read this article here.
Aims and scope
Chiropractic & Manual Therapies publishes manuscripts on all aspects of evidence-based information that is clinically relevant to chiropractors, manual therapists and related health care professionals.
Chiropractic & Manual Therapies is an open access journal that aims to provide chiropractors, manual therapists and related health professionals with clinically relevant, evidence-based information. Chiropractic and other manual therapies share a relatively broad diagnostic practice and treatment scope, emphasizing the structure and function of the body's musculoskeletal framework (especially the spine). The practices of chiropractic and manual therapies are closely associated with treatments including manipulation, which is a key intervention. The range of services provided can also include massage, mobilisation, physical therapies, dry needling, lifestyle and dietary counselling, plus a variety of other associated therapeutic and rehabilitation approaches.
Chiropractic & Manual Therapies continues to serve as a critical resource in this field, and as an open access publication, is more readily available to practitioners, researchers and clinicians worldwide.
Announcements
The society Chiropractic & Osteopathic College of Australasia (COCA) has changed its name to Chiropractic Australia (CA).
The European Academy of Chiropractic (EAC), a subsidiary of the European Chiropractors Union (ECU), the Royal College of Chiropractors (RCC, UK), the Nordic Institute of Chiropractic and Clinical Biomechanics (NIKKB, Denmark) and Chiropractic Australia (CA) have agreed to cover the cost of article-processing charges for all manuscripts submitted before January 2021.
Readers should note that in January 2011 the journal's name changed to Chiropractic & Manual Therapies from Chiropractic & Osteopathy.
Society information
The affiliated societies are committed to the editorial independence of Chiropractic & Manual Therapies.

Chiropractic Australia, formerly known as Chiropractic & Osteopathic College of Australasia (COCA), is a not-for-profit, member-based organisation established to promote safe, ethical and effective chiropractic care and to provide high quality vocational and political advocacy for its members. Chiropractic Australia seeks to promote evidence based chiropractic care and inter-professional cooperation in order to improve community health through high quality, patient-focused care.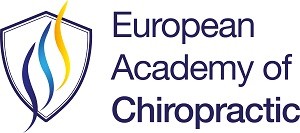 The European Academy of Chiropractic (EAC) has as its purpose to act as the academic arm of its parent organisation the European Chiropractors Union (ECU). It is responsible for the academic promotion of the chiropractic profession in Europe and liaison with other academic institutions approved by the EAC.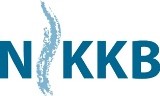 The Nordic Institute of Chiropractic and Clinical Biomechanics (NIKKB) has as its declared vision to be a leading centre for research, knowledge dissemination and quality development in the chiropractic profession. We work to raise the quality of chiropractic and clinical biomechanics internationally through innovative and original research, through partnerships and networks, and through our focus on interaction and dialogue between research and the chiropractic practice.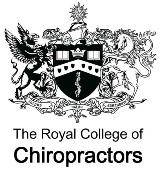 The Royal College of Chiropractors (UK) is an academic organisation with the following objectives: to promote the art, science and practice of chiropractic; to improve and maintain standards in the practice of chiropractic for the benefit of the public; to promote awareness and understanding of chiropractic amongst medical practitioners and other healthcare professionals and the public; to educate and train practitioners in the art, science and practice of chiropractic; and to advance the study of and research in chiropractic.
Editors' statements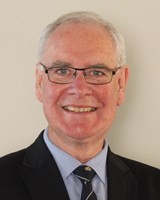 It is likely that our field of interest will change considerably in the next 20 years because of research. We can no longer just say about our therapies that 'It works', as this begs the questions 'by how much and compared to what'. Similarly, diagnostic tests need to be refined or abandoned in the light of new evidence. Our journal will continue to publish sound science on these and other related topics to help inform clinical practice.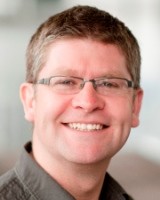 The chiropractic profession does not have a strong track record of research activity and publication relative to many other healthcare professions. I am pleased to be able to improve this situation in my role as Deputy Editor of Chiropractic & Manual Therapies. An important role of our editorial team is to mentor prospective new authors and coach them through the publication process. In this and other roles, we work hard as an editorial team to ensure the research we publish in Chiropractic & Manual Therapies is of the highest quality and readily transferable to clinical practice.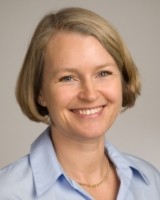 I am convinced that the way forward for the chiropractic profession is through research. As all other professions in modern health care, we need to systematically scrutinise our theories, methods and results. It is a privilege to be part of the editorial process of a journal dedicated to publishing high quality research that will lead chiropractic and other manual therapies in this direction.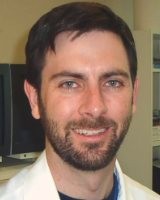 Clinical decision making is all about presenting the best choices to patients. High-quality, patient-oriented evidence serves as the foundation of this important process. However, there are many areas within the discipline of rehabilitation where our knowledge and practices are suboptimal. It will be the role of research to fill these gaps in knowledge and inform our future practices. I am excited by the new discoveries that will take place in the years to come and am grateful for the opportunity to contribute to this process as an Associate Editor for Chiropractic & Manual Therapies.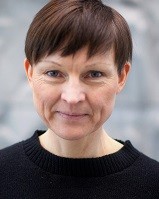 All health care professions need to describe their practice, challenge the things they believe work, and test new ideas and innovations. Chiropractors and related health care providers need access to high quality research addressing such aspects of relevance to their clinical practice. As Associate Editor, I am happy to help facilitating the publication of evidence within this field and to guide researchers from a relatively young field of research in this process.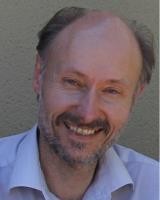 I believe it is important for chiropractic to have a functioning journal of high quality and impact, as this is a recognised way to assure other professions of the serious intent to pursue scientific endeavour into the manual therapy profession. As an important adjunct to this, I believe the profession needs to use the information provided and evolve into a fully recognised and respected provider. I hope my unique background gives me an insight that can be useful in the role of Associate Editor of Chiropractic & Manual Therapies.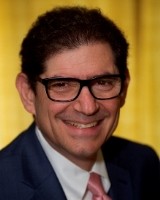 Editing the journal gives me an opportunity to help our profession expand our knowledge base in a way that is open to the world to see - I was actually investigating starting an open access journal with BioMed Central because I see access to the literature as one of the limitations to the use of evidence based practice in our profession.