This explanatory sequential mixed methods study investigated patient satisfaction and explored perspectives in patients with lumbar radiculopathy included in a standardised chiropractic care package. The 238 patients who completed the questionnaire were highly satisfied with the chiropractor's examination, information and overall management. Patients valued a thorough examination and a focus on communication and information about symptoms and prognosis, and that expectations about the content and effectiveness of treatment were met.
Most accessed articles in 2022
Aims and scope
Chiropractic & Manual Therapies publishes manuscripts on all aspects of evidence-based information that is clinically relevant to chiropractors, manual therapists and related health care professionals.
Chiropractic & Manual Therapies is an open access journal that aims to provide chiropractors, manual therapists and related health professionals with clinically relevant, evidence-based information. Chiropractic and other manual therapies share a relatively broad diagnostic practice and treatment scope, emphasizing the structure and function of the body's musculoskeletal framework (especially the spine). The practices of chiropractic and manual therapies are closely associated with treatments including manipulation, which is a key intervention. The range of services provided can also include massage, mobilisation, physical therapies, dry needling, lifestyle and dietary counselling, plus a variety of other associated therapeutic and rehabilitation approaches.
Chiropractic & Manual Therapies continues to serve as a critical resource in this field, and as an open access publication, is more readily available to practitioners, researchers and clinicians worldwide.
Funding Support Services
BMC provides a free open access funding support service to help authors discover and apply for APC funding. Visit our OA funding and policy support page for more information. If you require additional advice, please contact OAfundingpolicy@springernature.com.

We also offer waivers and discounts to papers whose corresponding authors are from low-income and lower-middle-income economies - view the full list of eligible countries here. For information about our discretionary waiver and discount policies for authors in financial need, please see here.
All discounts and waivers should be requested and discussed with Editors at the submission stage, where a token code (used to process the discount/waiver) will be provided during the Production stage if your article is accepted for publication.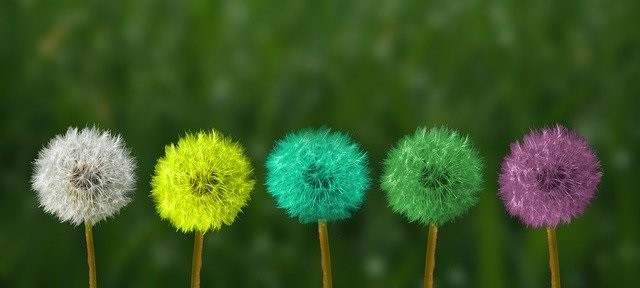 New article collections:
Spinal manipulation/mobilization: past, present, future
Edited by Prof Martin Descarreaux, Prof Jan Hartvigsen, Prof Greg Kawchuk, Dr Sidney Rubinstein and Prof Stephen M. Perle
A new paradigm for musculoskeletal pain care: moving beyond structural impairments
Edited by Prof Julie Fritz, Prof Alice Kongsted
Click here to explore all articles collections
In Review
Chiropractic and Manual Therapies has launched In Review, a new option that provides authors with on-demand information on the status of their manuscript, enables them to share their work with funders and their research community, and allows their colleagues to comment and collaborate - all whilst their manuscript is under review.
Read more
Sign up to receive article alerts
Chiropractic & Manual Therapies is published continuously online-only. We encourage you to sign up to receive free email alerts to keep up to date with all of the latest articles by registering here.

Society information
The affiliated societies are committed to the editorial independence of Chiropractic & Manual Therapies.

Chiropractic Australia, formerly known as Chiropractic & Osteopathic College of Australasia (COCA), is a not-for-profit, member-based organisation established to promote safe, ethical and effective chiropractic care and to provide high quality vocational and political advocacy for its members. Chiropractic Australia seeks to promote evidence based chiropractic care and inter-professional cooperation in order to improve community health through high quality, patient-focused care.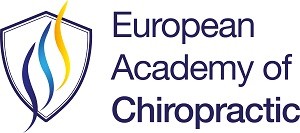 The European Academy of Chiropractic (EAC) has as its purpose to act as the academic arm of its parent organisation the European Chiropractors Union (ECU). It is responsible for the academic promotion of the chiropractic profession in Europe and liaison with other academic institutions approved by the EAC.
The Chiropractic Knowledge Hub has as its declared vision to be a leading centre for research, knowledge dissemination and quality development in the chiropractic profession. We work to raise the quality of chiropractic and clinical biomechanics internationally through innovative and original research, through partnerships and networks, and through our focus on interaction and dialogue between research and the chiropractic practice.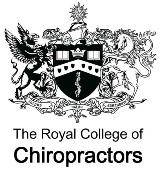 The Royal College of Chiropractors (UK) is an academic organisation with the following objectives: to promote the art, science and practice of chiropractic; to improve and maintain standards in the practice of chiropractic for the benefit of the public; to promote awareness and understanding of chiropractic amongst medical practitioners and other healthcare professionals and the public; to educate and train practitioners in the art, science and practice of chiropractic; and to advance the study of and research in chiropractic.
Editors' statements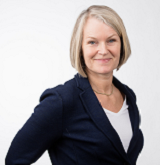 I am convinced that the way forward for the chiropractic profession is through research. As all other professions in modern health care, we need to systematically scrutinise our theories, methods and results. It is a privilege to be part of the editorial process of a journal dedicated to publishing high quality research that will lead chiropractic and other manual therapies in this direction.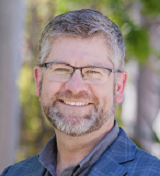 Research is critical to the further development of the chiropractic profession, and the profession is gradually improving its research activity and publication output. This increased activity and improved research culture is to the benefit of the patients who seek care from chiropractors around the world. Chiropractic & Manual Therapies plays an important part of this process, publishing open access high quality research that is ready transferable to clinical practice. It is my privilege to serve the profession in this role, as a member of the Editorial Team.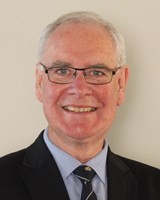 It is likely that our field of interest will change considerably in the next 20 years because of research. We can no longer just say about our therapies that 'It works', as this begs the questions 'by how much and compared to what'. Similarly, diagnostic tests need to be refined or abandoned in the light of new evidence. Our journal will continue to publish sound science on these and other related topics to help inform clinical practice.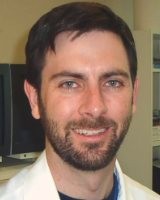 Clinical decision making is all about presenting the best choices to patients. High-quality, patient-oriented evidence serves as the foundation of this important process. However, there are many areas within the discipline of rehabilitation where our knowledge and practices are suboptimal. It will be the role of research to fill these gaps in knowledge and inform our future practices. I am excited by the new discoveries that will take place in the years to come and am grateful for the opportunity to contribute to this process as Deputy Editor for Chiropractic & Manual Therapies.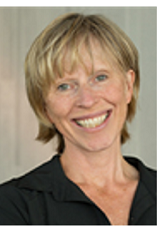 Research provides us an opportunity to be systematically curious. In my opinion it is a responsibility for all health professions to ask questions that challenge our thinking and continue to explore and explain how things work and why, and what can we do better to meet the needs of the patients and communities we serve. It is an honor to be part of the editorial team at Chiropractic & Manual Therapies which offers a unique platform for advancing evidence informed practice that can make meaningful impacts to societal health and wellbeing.
Roni Evans, Associate Editor University of Minnesota, USA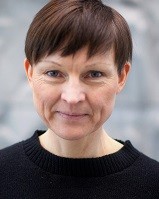 All health care professions need to describe their practice, challenge the things they believe work, and test new ideas and innovations. Chiropractors and related health care providers need access to high quality research addressing such aspects of relevance to their clinical practice. As Associate Editor, I am happy to help facilitating the publication of evidence within this field and to guide researchers from a relatively young field of research in this process.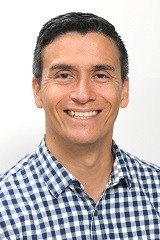 Continuous health care quality improvement inspires us to constantly ask patient-centred questions; measure and interpret health information; share and implement our findings; and remain open to change and evolution as a modern health care profession. As an Associate Editor of Chiropractic & Manual Therapies, it is an honour to contribute to the growth and development of evidence and a strong research culture within chiropractic and other manual medicine professions.
Cesar Hincapié, Associate Editor University of Zurich and Balgrist University Hospital, Switzerland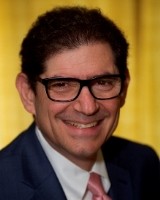 Editing the journal gives me an opportunity to help our profession expand our knowledge base in a way that is open to the world to see - I was actually investigating starting an open access journal with BioMed Central because I see access to the literature as one of the limitations to the use of evidence based practice in our profession.
Follow
Annual Journal Metrics
2022 Citation Impact
1.9 - 2-year Impact Factor
2.4 - 5-year Impact Factor
0.981 - SNIP (Source Normalized Impact per Paper)
0.577 - SJR (SCImago Journal Rank)

2022 Speed
13 days submission to first editorial decision for all manuscripts (Median)
130 days submission to accept (Median)

2022 Usage
568,607 downloads
4,610 Altmetric mentions